Sorry, the requested page was not found.
Service & Support | Contact us
Emperra GmbH E-Health Technologies
Telefon +49 (0) 331 979 3480-50
Fax +49 (0) 331 979 3480-59
E-Mail esysta@emperra.com
ESYSTA | Portal
The ESYSTA Portal seamlessly displays the blood glucose values, carbohydrate units and insulin doses sent by ESYSTA Lab and ESYSTA Pen.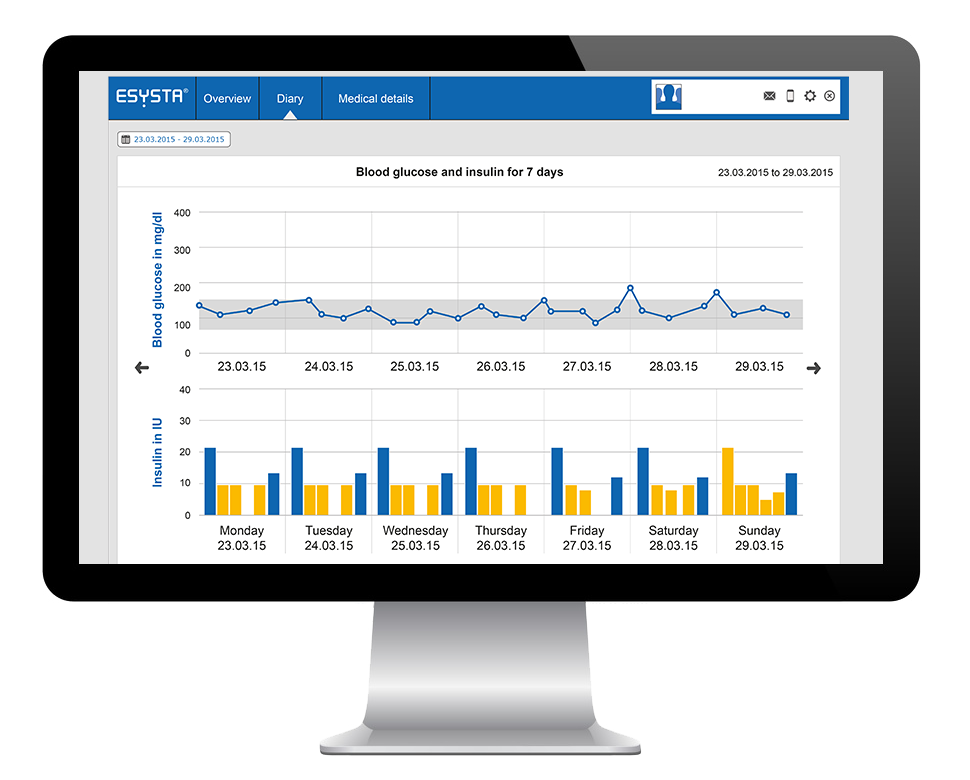 ESYSTA | App – Android and iOS
With the ESYSTA app you can view your data mobile at any time – optional synchonisation with the ESYSTA Portal possible.