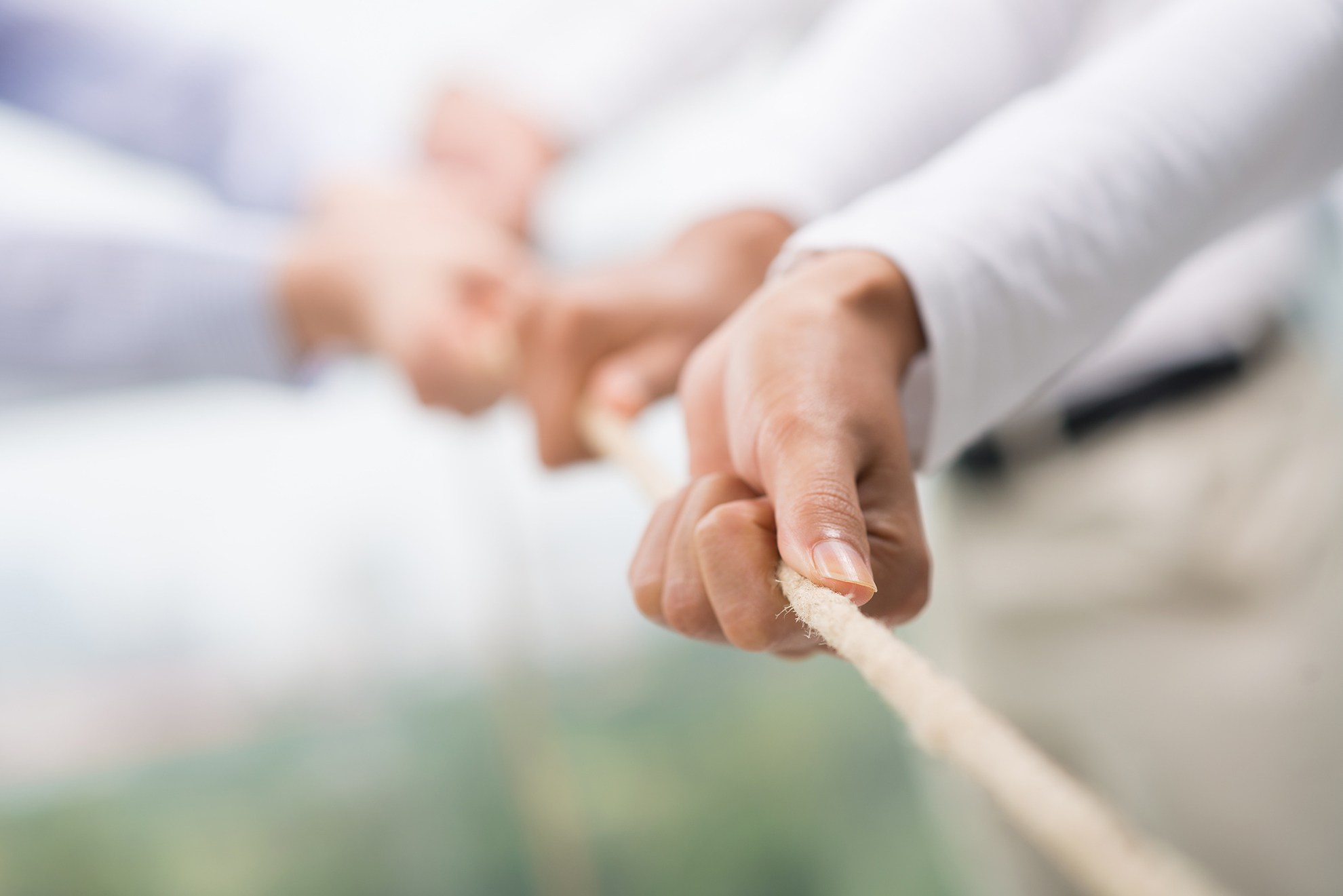 Emperra GmbH E-Health Technologies | Declaration of data protection
Welcome to Emperra GmbH E-Health Technologies, hereinafter referred to as Emperra GmbH. Thank you for your interest in our website and our company.
Please keep in mind that there may be security gaps when transferring data over the internet. Full protection against unauthorized access is thus not feasible.
For confidential messages, please use the postal service, the contact details can be found under point 8.
We, the Emperra GmbH, attach great importance to the protection of your data and the preservation of your privacy. To ensure that you are fully aware of the collection and use of personal data on our websites, please note the information below!
1 Personal data
What is personal data?
This term is defined in Article 4 (1) EU GDPR:
'personal data' means any information relating to an identified or identifiable natural person ('data subject'); an identifiable natural person is one who can be identified, directly or indirectly, in particular by reference to an identifier such as a name, an identification number, location data, an online identifier or to one or more factors specific to the physical, physiological, genetic, mental, economic, cultural or social identity of that natural person;
Further information you can find at: "https://eur-lex.europa.eu/legal-content/DE/TXT/HTML/?uri=CELEX:32016R0679&from=DE".
2. Access-data
The Emperra GmbH as website operator or website provider collects data about accesses to the website and stores them as server log files. The following data is logged:
Visited website
Date and time at the time of access
Amount of data sent in bytes
Source / reference from which you came to the page
Browser used
Operating system used
Used IP address
The data collected are for statistical purposes only and to improve the website. However, the website operator reserves the right to retrospectively check the server logfiles should concrete evidence point to unlawful use.
3. Collection, processing, use and retention of personal data
The data entered by you in the contact form, such as name, e-mail, telephone number, are stored and used for the purpose of individual communication with you.
Please do not submit any confidential information via the contact form. We therefore recommend that you send us confidential information by post. The postal address can be found under "Point 8: Further information and contacts".
Persons under the age of 18 may not submit any personal data to us without the consent of the guardian or a legal guardian.
3.1 Handling with your contact information
If you use the contact forms offered, your details will be stored so that they can be used to process and answer your request. Without your consent, this data will not be disclosed to third parties.
4. Cookies
Our website uses cookies. These are small text files that are stored on your device. Your browser accesses these files. The use of cookies increases the user-friendliness and security of this website.
Popular browsers offer the preference option of not allowing cookies. Note: There is no guarantee that you will be able to access all the functions of this website without restrictions if you make the appropriate settings.
Open Cookie Preferences
5. Use of Google Analytics
Our website uses Google Analytics, a web analytics service provided by Google LLC (1600 Amphitheater Parkway Mountain View, CA 94043, USA; Google). The use includes the operating mode Universal Analytics. This makes it possible to assign data, sessions and interactions across multiple devices to a pseudonymous user ID, thus analyzing the activities of a user across devices.
Google Analytics uses so-called cookies, text files that are stored on your computer and that allow an analysis of the use of the website by you. The information generated by the cookie about your use of this website is usually transmitted to a Google server in the USA and stored there. However, in the event of activation of IP anonymisation on our website, your IP address will be shortened beforehand by Google within member states of the European Union or in other contracting states of the Agreement on the European Economic Area. Only in exceptional cases will the full IP address be sent to a Google server in the US and shortened there. The IP address provided by Google Analytics as part of Google Analytics will not be merged with other Google data. On behalf of the operator of this website, Google will use this information to evaluate your use of the website, to compile reports on website activity and to provide other services related to website activity and internet usage to the website operator. In these purposes, our legitimate interest lies in the data processing. The legal basis for the use of Google Analytics is § 15 para. 3 TMG or Art. 6 para. 1 lit. f DSGVO. The data sent by us and linked to cookies, user IDs (eg user ID) or advertising IDs will be automatically deleted after 14 months. The deletion of data whose retention period has been reached is done automatically once a month. For more information about terms of service and privacy, visit https://www.google.com/analytics/terms/en.html. https://policies.google.com/?hl=en.
You can prevent the storage of cookies by a corresponding setting of your browser software; however, please note that if you do this, you may not be able to use all the features of this website to the fullest extent possible. In addition, you may prevent the collection by Google of the data generated by the cookie and related to your use of the website (including your IP address) as well as the processing of this data by Google by using https://tools.google.com/dlpage/gaoptout?hl=EN download and install. Opt-out cookies prevent future collection of your data when you visit this website. To prevent Universal Analytics tracking across devices, you must opt-out on all systems you use.
6. Rights of the user: information, correction and deletion
As a user, you will receive free information about which personal data has been saved about you. Unless your request conflicts with a legal obligation to retain data (for example, data retention), you are entitled to correct false data and to block or delete your personal data.
For these concerns our data protection officer is at your disposal. Contact: see point 8
7. Data processing and data security
7.1 General
Our website and the systems required for the collection, use, processing and storage of the data are subject to technical and organizational measures in accordance with a certificate of the international standard ISO / IEC 27001 against loss, destruction, access, modification or dissemination of your data according to the latest state of the art secured.
7.2 Locations
Our data processing equipment, e.g. Web servers, have their locations exclusively in the territory of the Federal Republic of Germany.
7.3 Encryption
Personal data is transmitted encrypted exclusively in accordance with the latest state of the art.
7.4 Data processing 
All data processing by Emperra GmbH is based on the EU GDPR. Own data processing is documented in the list of processing activities of Emperra GmbH.
Insofar as we use service providers for the implementation and processing of data processing processes, the contractual relationships are governed by the provisions of the EU GDPR. These contracts and the technical and organizational measures taken therein are regularly checked for their actual compliance.
7.5 Data transmission to third parties
Basically, we do not submit any data to third parties, unless there is a legal basis for this.
8. Further information and Contact
If you have further questions about data protection at Emperra GmbH, please contact us.
Data protection commissioner:
Dipl.oec. Anna Büge
E-Mail: anna.buege@web.de
or
Emperra GmbH E-Health Technologies
Zeppelinstraße 48a
14471 Potsdam – Germany
E-Mail:    info@emperra.com
Telefon: +49 (0)331/979 34 80-0
For confidential messages please use the postal service.
9. Notice about the use of links to other providers
Please note that this privacy policy applies only to the information on this website. The linked external content may be subject to other privacy policies and privacy and data security regulations. If you are responsible for the respective offer, you will find out in the imprint of the respective provider.
10. Update of this Privacy Policy
All information contained on our website is checked regularly and with the greatest possible care for compliance with the legal data protection regulations. If relevant changes occur, we will update this privacy statement.
Status is July 03, 2019